Sales - Repairs - Installation


Auto Detailing




Window Tinting for Automobile
Auto Stereo Systems
 Alpine, Pioneer and JL Audio
Audison, Clarion, MTX, Sony, JVC , Hetz,  Soundstream

Security Systems
 Clifford                    Viper                    Prestige
Accessories
Parrot Bluetooth Car Kit
Dash Kits & Harnesses
Radio Replacement Integration
Escort radar/laser defense system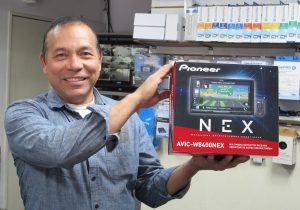 Other Brands & Accessories Available
Insurance Work Welcome
HABLAMOS ESPAÑOL
City Car Radio was founded in 1974 and have been providing first class installation service and best in class audio equipment.
Store hours M - F 6:30 am till 5:00 pm,  Sat 6:30 am to 3:00 pm
Located at 820 2nd Street San Rafael, CA 94901 (Just  before Lincoln)
Call 415.459.2042 or email
Click here for map: Directions
We offer easy finance through Snap, providing easy finance for people with good, bad or have no credit. Our online application is simple and quick to complete and you'll know in seconds if you're approved. Click on the Snap link below and start your application.